TEN REASONS WHY IT'S STILL RELEVANT
This fall, Prestonwood Baptist Church is participating in two opportunities that many would classify as "mass evangelism" events.  The first is Harvest America with Greg Laurie on Sunday evening, Sept. 29, and the other is My Hope America with Billy Graham in the second week in November.
Much is debated today about whether or not mass evangelism still has a place in the Church.  Questions regarding the relevancy of evangelistic campaigns, festivals or "crusades" as they have been referred to in the past are numerous and a simple Google search of "mass evangelism" will leave one wondering if large scale, evangelistic events are still valid today.
Below are 10 reasons I believe mass evangelism is still relevant and should continue to be used by the Church today:
1. It enables local churches to work together toward the Great Commission. 
The statement, "we can do more together than we can apart" remains true, specifically as it relates to expanding the Kingdom.  In order for mass evangelism to be effective, local churches must work together, and more often than not, across ecumenical lines.

2. It heightens the awareness of those around us who are outside of a personal relationship with Christ.
Most people, when participating in a large-scale, evangelistic event, are "forced" to think about their family members, friends, neighbors and business associates that do not know Christ. This is the purpose of the event and therefore people are more likely to think, pray and invite those they know who need to hear the message being preached.

3. It reminds the community of the local church and presence of God.
We are constantly bombarded through the news and media of all that is going wrong in the world.  Great ministry does not make news, but ministerial downfalls and mishaps often times do. Whenever a community is saturated with the Gospel message, it can remind people of the good that can come from the Church as well as the fact that God is at work in the world today.

4. It allows the gift of the evangelist to be utilized to build up of the body of Christ. 
Ephesians 4:11-12 teaches that God calls and gives the Church evangelists for the purpose of "preparing God's people for works of service, so that the body of Christ may be built up."  Simply stated, we must begin to see evangelists as gifts to the Church, rather than hindrances or annoyances.

5. It gives people an opportunity to respond to Christ in a public way. 
In most mass evangelism events, the opportunity to respond to the Gospel is given. Some churches, specifically smaller churches, labor in their communities for years and never get to see someone make a public decision for Christ. Seeing people respond to the Gospel message is a cause for celebration in the Church and can also lead to a resurgence of personal evangelism in the lives of those who are not currently reaching out to their area of influence.

6. It reminds the local church of the necessity of follow-up and disciple-making. 
Once conversion takes place in the lives of individuals, discipleship should always follow.  The local church has a responsibility to lead the way in following up with those that make decisions and ensure that they are being discipled in their newfound faith.

7. It, by definition, draws crowds. 
Most people outside a relationship with Christ are more likely to be attracted to an event, than to church. Evangelism and the advance of the Gospel should never be a gimmick. A testimony by a celebrity or a concert with a popular band draws people in so that they can hear the message.  There is a fine line between a gimmick and being creative, wise and culturally appealing.

8. It is preceded by massive amounts of prayer.
Mass evangelism is the result of a massive amount of prayer. Trace the movements of the 1st and 2nd Great Awakening or the evangelistic campaigns of Finney, Sunday or Graham, and you will find at their origin people praying. Whenever a mass evangelism event takes place, prayer typically leads the way.

9. It is the heart of Christ.
After seeing the crowds that were "harassed and helpless," Jesus said to His disciples in Matt. 9:37: "The harvest is plentiful, but the laborers are few; therefore pray earnestly to the Lord of the harvest to send out laborers into his harvest."  People separated from God matter to God.  Mass evangelism is just one of many ways that we can mobilize people to reach people and bring about a great "harvest".

10. It's Greg Laurie and Billy Graham-they know what they are doing! 
As it relates to Harvest America and My Hope America, these two men have a record of integrity in life, longevity in ministry, and faithfulness to the Gospel. If you can trust anyone with your pulpit, it's these two men.  They have the gift and calling of an evangelist with a proven track record of experience.
If there was ever a time the Church should work together toward supporting mass evangelism events, Harvest America and My Hope America is it.  Last year over 200,000 people gathered in over 2,400 venues to participate in "Harvest America 2012".  Presently, more than 20,000 churches have signed on to work together with the BGEA on My Hope America.
I want to encourage all of our church partners in the Prestonwood Network to consider working alongside us in these endeavors.  Please email us at theprestonwoodnetwork@prestonwood.org for more details about how you can host these events or be a part of them in and around your community.
---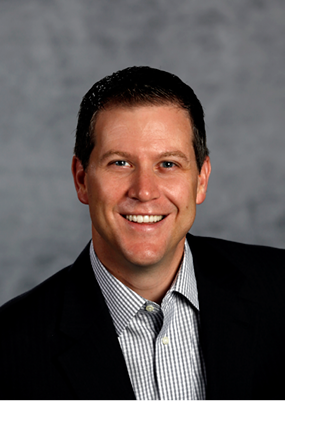 By Jarrett Stephens, Teaching Pastor at Prestonwood Baptist Church in Plano, Texas. Follow Jarrett on Twitter at @jarrettstephens.